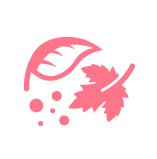 ****  Please notify your server if you or anyone in your party has a Food Allergy!!  ******
This menu is in addition to our standard menu offerings… menu starts October 1, all items available through October 31!
*Halloween Themed Cakes     NEW designs this year!!
****Please order in advance, though we plan to have them in store, we never know how busy we'll be, & might sell out if not ordered!******
* Elegant Witch, wearing an ice cream cone hat ! 6" $40 our confetti cake.  if ordered with 4 days, your choice of flavors
  * 3D pumpkin:  our delicious vanilla buttercake is filled with Italian buttercream & decorated as a white or orange pumpkin, $35
*Monster mini cakes BIG serving of our cookies & cream cake decorated like a cute little monster …. for your little one? $10
*Hand decorated cookies   large & beautifully decorated starting at $2.75 each or $30 per dozen
*Pumpkin Spice Cupcake     Moist  pumpkin  cupcake topped with
cinnamon  buttercream frosting   $3 each
*Rustic Apple Tart       9" $18.50      
A deep-dish tart brimming generously with fresh locally grown  apples topped with a brown sugar oatmeal streusel.
*Maple Pecan Pie        9" $17             individual $5.10
Our handmade flaky pie crust with maple infused gooey custard, loaded with  pecans…. Need we say more?
*White Chocolate Pumpkin Cheesecake   individual $4.25,  6" serves 6-8 $23  8" serves 8-12 $40
(we will no longer offer large 10" cheesecakes, inquire for a discount on 12+individuals)
Creamy pumpkin cheesecake with  a ginger molasses crust, finished  with white chocolate cream  topping & fresh whipped cream.
*Caramel Apple  Cake       6" $32,     8" $44,      10" $60
Vanilla chiffon cake layered with creamy caramel mousse and fresh, sliced apples, seasoned with cinnamon & ginger.   Our autumn version of the Fresh Strawberries & Cream cake.  Decorated with vanilla buttercream frosting & seasonal  buttercream flowers.
*Cookies N' Cream Cake       6" $32,     8" $44,      10" $60
  Rich Chocolate cake layered with Vanilla American Buttercream that's been studded with house made chocolate cookies.
To finish, this cake has Vanilla American Buttercream frosting,   & real "Oreo" cookies
*Apple pie CAKE   8" $26 our buttery pound cake , layered generously with fresh lightly spiced apples & fresh whipped cream. New this year , you gotta try it …YUM!
*Maple Pumpkin Pound cake        small loaf $5.50   Large loaf $8.50
Moist, tender pumpkin cake topped with maple frosting.
*Strawberry Roulade  everyone's favorite, still available 16"    $21