Come in this weekend (June 18 & 19) & let us treat you !
Take up to 15% off of everything in our store,
as a celebration of our 15 years in business!
(certain restrictions apply, while supplies last, not applicable on pre-ordered items)
Also this week come in for a free cinnamon twist! Â A Dessert Works'
"original treat" (while supplies last)
FATHER'S DAY SPECIALS
Celebrate dad with our Beer Mug cake!
This 6″  Tall, "unfilled" cake will serve 8 generously  & is  available in
Chocolate cake filled with vanilla buttercream   $45 or
Vanilla cake filled with chocolate buttercream $42
(prices are only $38.25 & $35.75 with our instore discount!!)
Strawberry Roulade (serves 8-12) Â $22
vanilla cake baked "thin enough to roll", filled with strawberry preserves & strawberry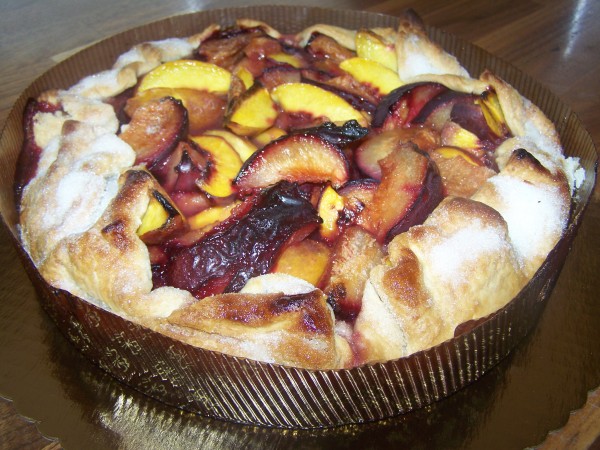 mousse, dusted in powered sugar & garnished with fresh whipped cream & fresh strawberries
Stone fruit gallett (serves 8-12) $18
( 9″ one size only , almost 2 lbs. of fruit)
Ripe nectarines, red plums, Â & peaches are lightly sweetened & baked inside a flaky pie crust
Three berry gallett (serves 8-12) $18 ( 9″ one size only)
Juicy strawberries, raspberries & blueberries are baked inside  a flaky pie crust, garnished with pastry stars
Lemon Blueberry tart  ( 8″ serves 4-8 $21,    10″ serves 8-12 $27)
Inside our buttery shortbread tart, we paint with white chocolate, then fill the tart with lemon mousse.
Almost 1 quart of fresh blueberries are piled high on top, held together with a little fruit glaze.