Christmas Specials 2018

Place your orders by 12/19 for 12/24 to guarantee selection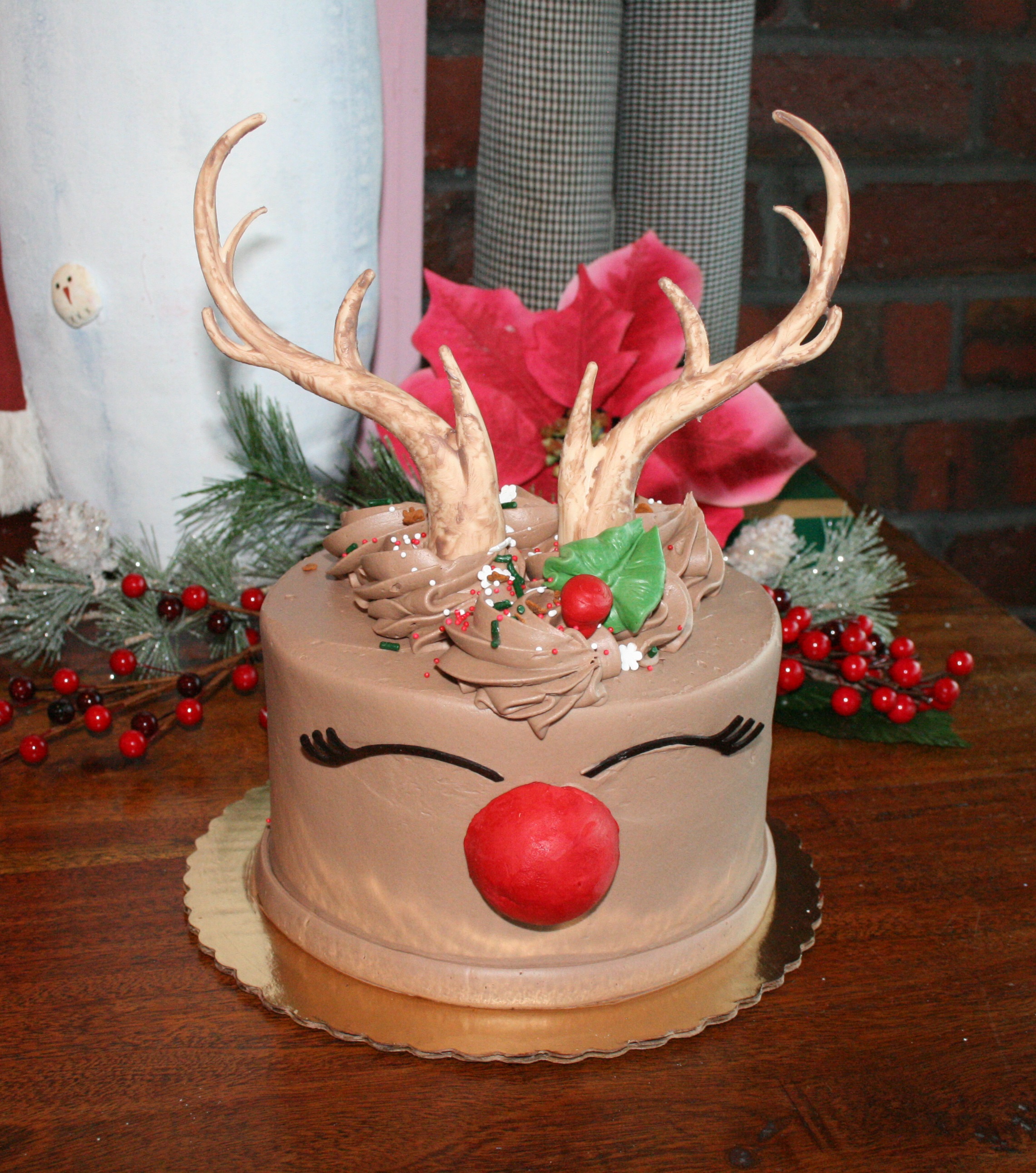 Special holiday hours:                          
OPEN  Sun 12/23 9am to 2 pm   
OPEN Mon 12/24 8am-3pm
CLOSED  TUE & WED      12/25 & 26       OPEN Thursday to Saturday 12/27 -29     9am to 6pm                                                                             
OPEN Sun 12/30 9am -2 pm   OPEN Mon 12/31 9am-5pm   
CLOSED JAN. 1-3         
Regular store hours resume on 1/4:
Tuesdays through Saturdays  9 to 6  Sundays  9 to 2
Dark Chocolate Buche Noel   A traditional holiday favorite "Yule Log". Chocolate cake & chocolate mousse  rolled & decorated with chocolate buttercream, meringue mushrooms, candy holly berries & leaves. Dusted in sugar snow.  2 sizes available:
Large (serves 16-20)  $44   OR  Small (serves 8-10)  $ 26.00 same cake, just finished in ganache instead of buttercream, & decorated with a   chocolate buttercream  pine cone
Tiramisu   16"x4" "log" serves 8-10    $26     Half Size $14 Vanilla genoise cake brushed with espresso & rum and filled with sweetened mascarpone cream. Decorated with chocolate shavings

Gingerbread Roulade         16" serves 8 -16  $25                                Half Size $13.50
This delicious, tender gingerbread cake is  filled with light & fluffy cream cheese filling, then rolled to  create the roulade. Garnished with fresh whipped cream and confectioner's sugar.
German Gingerbread Christmas Log   16" ( one size only) serves 8 -16  $30 BY ORDER ONLY
Our delicious gingerbread roulade glazed in dark chocolate ganache . Decorated with a snowflake  motif

Raspberry Almond Linzer Tart :     8″ serves 6−8 … $26
vanilla shortbread filled with fluffy almond frangipan & seedless raspberry preserves topped with Almond macaroon lattice
NEW  Red Velvet Cheesecake        6" serves 4-6 $23      8" serves 8-12  $40
Creamy & velvety classic vanilla cheese cake is generously studded with large pieces of our red velvet cake .  Topped with chocolate ganache & decorated with  buttercream poinsettia
White Chocolate Peppermint Torte           6" serves 4-6 $26      8" serves 8-12  $35              Moist, tender chocolate cake layered with white chocolate peppermint mousse. Surrounded by chocolate cookies and finished with  butter cream rosettes, crushed peppermints  and a festive ribbon . A beautiful addition to your holiday table!

Apple Strudel   12" X 5" ( LARGE )  serves 6-10     $24
Fresh golden delicious apples in flaky puff pastry….. a delicious treat for dessert or breakfast!! LIMITED QUANTITIES Please order in advance!

Pear & Cranberry Galette     9" (one size only serves up to 16)    $18.50
A free-form tart  filled with crimson cranberries & pears mellowed with a sweetened cream filling and baked inside a flaky crust.

Harvest Crumble Tart          9" (one size only serves up to 16)       $18
A deep-dish tart brimming generously with fresh locally grown apples, cranberries & pears,  topped with brown sugar oatmeal streusel crumble.

Holiday cookie Platter Our delicious holiday cookies are the perfect festive gift for a holiday party. Buttery  and full of flavor, these beauties disappear quickly!
Prices  vary by variety, we can make various sized  trays, and assortments.  Our  2 lb holiday assortment is most popular at $26.50….
Gingerbread house kits  Ready to decorate, includes ready to mix icing & over a pound of candy!
"Small" measures   6"x6 x6" $27   "Large" measures  9"x11"x7" $50……PLEASE ORDER EARLY, ONCE WE'RE SOLD OUT, WE'RE OUT!!!
****PLEASE BE AWARE, WE DO NOT SELL PRE-DECORATED HOUSES!!*****
Gingerbread men   decorate your own gingerbread men set includes 6 large cookies plus icing  $12
Large Chocolate Busch de Noel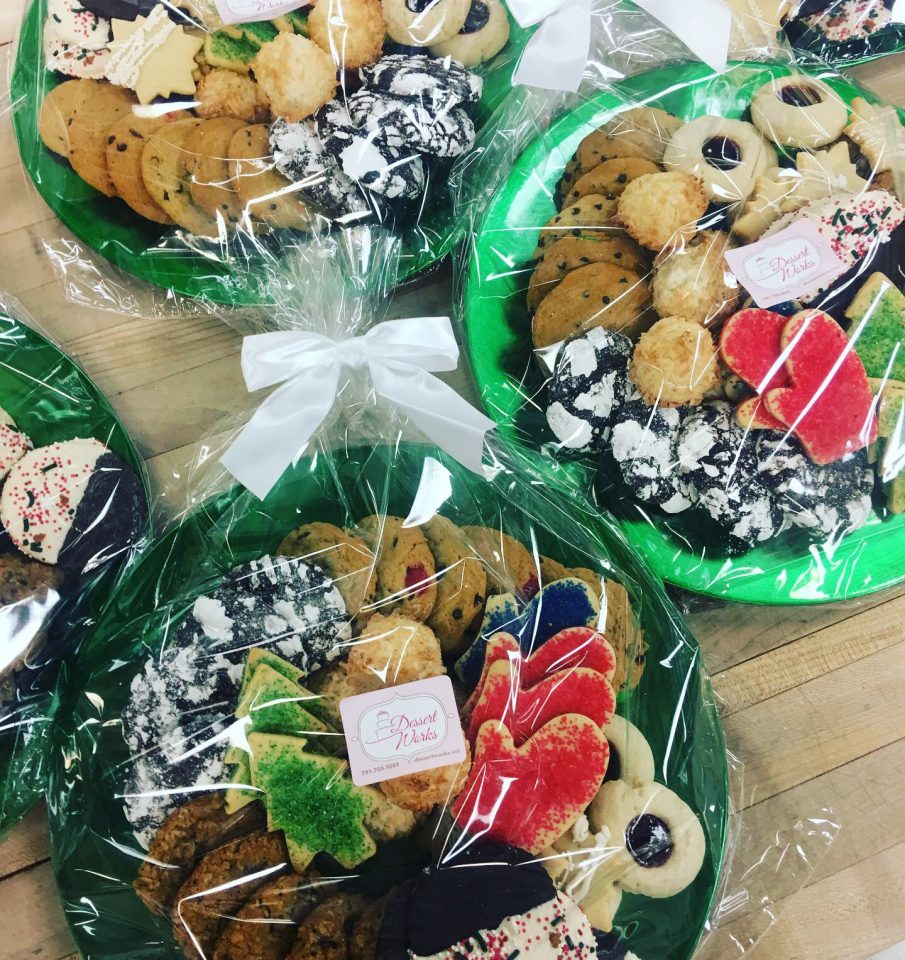 2 pound Holiday cookie platters